Oliver John García Bailey - General Manager
The trust that our clients, both internal and external, as well as the stakeholders, give to Imagar, and to our high levels of ethical behavior, is key in everything we do.
Imagar is based on a Code of Conduct that has guided and guided us, regardless of our location or number of employees. It's our DNA and we do not understand another way to do it.
Our code reinforces the importance of using professional and labor ethics as a means and not as an end, respecting and complying in an objective manner with the laws of each moment, based on our mission, vision and values, published on our WEB page.
We are active, we are open, we are proactive, but always respectful with the environment, and above all with the most precious asset of our clients: their information.
We work for and for our clients, both internal and external, forming part of their growth, their successes and their achievements, as well as their learning phases, because mistakes are not made, but learning is continued to achieve maximum excellence.
Therefore, from Imagar, and in unison, we will continue to foster collaboration, innovation, acting with respect, fidelity and integrity.
Ismael Fuentes - Quality and Businesss Development Director
Imagar provides a quality service to its clients, based on respect for their business and information.
This forces us to respect the agreed conditions, with maximum transparency. At all times our clients can make tangible the services that are provided.
For this we are transparent and neat with the number of hours associated with each project, with a system that reveals the workloadibility of our work, and where you can observe each and every one of the hours used, at the level of parties, and at the expense level. .
We never act in an unfair manner, with practices such as dumping, or with obscure agreements, that may alienate legitimate competition from commercial operations in our clients.
Likewise, we respect confidential information, both at the client level, as well as at our own R & D level, as well as at the competitors level, establishing means of collecting information only when it is legal, public domain, or when it is done by means that do not infringe no law.
The necessary mechanisms have been integrated so that our current code is the basis of our standardized work procedures, our ISO certifications being in force: 9001: 2015 and 27001: 2013 a means to achieve them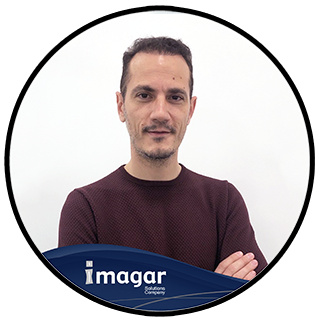 Daniel De Diego - Systems, Communications and IT Security Department Director
We respect the privacy and confidentiality of the information of our clients, our employees and the other people with whom we do business.
We protect personal and confidential information in all its forms. We receive, store, use, transmit and eliminate personal and confidential information in a transparent and confidence-enhancing way.
We collect, use and store confidential personal and customer information only if we have a legitimate reason to do so. Access to such information is only allowed to those who need to know it.
We integrate solutions to warn our clients when a security breach is suffered, as well as inform the competent organizations, with total transparency.
Our obligation of confidentiality does not end when we leave Imagar: we continue to respect the confidentiality of the information even after leaving the company.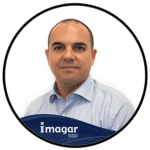 Óscar Delgado - Software Department Director
We protect the information and tools, both physical and electronic to which we have access. For this, we have tools and systems that monitor them that include protection against any malicious threat and accidental loss.
We protect all electronic records and keep them only for the period of time established. We avoid the use of paper leaving it only at a strictly basic level, thus fulfilling our respect for the environment.
We keep the relevant information only if we have been instructed to do so, or because strictly legal, such as the current laws that require data storage for 5 years as evidence of expert work, but never with public access, and always with the acceptance of the client.
We respect the integrity of our work documents, and do not duplicate work done to third parties. We never use for profit, or improperly disclose privileged information.
César Gómez - Commercial Director
We increase our contribution to the business sector using our knowledge and experience to help solve important problems, with solutions for companies that meet their requirements, but always based on ethics, integrity and trust – all of them crucial to promote a sustainable global economy and inclusive.
We support a change towards a more sustainable society by offering services that transform organizations and society, contribute to broader development objectives and reduce environmental impact.
We help solve important contributing our professional experience and collaborating with other organizations to achieve the best possible results, and if we provide services at a multinational level, before being offered we study the zonal codes of conduct, so as not to clash with them.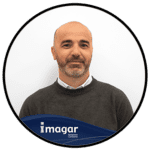 Óscar García - Strategy and Operations Director
In all our integration projects, we pay attention to our communications, online and offline. We are kind and respectful with colleagues and clients when we speak in public or on Internet forums, use social networks or participate in an external dialogue.
When we express our opinions about projects to clients, we do it from the maximum of respect, assuring clients and interested parties that they are only our opinion and not universal truths to which they must submit.
In none of our projects do we violate intellectual property or copyright laws. That is why we look at the ways of acting of such recognized companies as PricewaterhouseCoopers, Inditex, Banco Santander, who for us are a reference in services, projects and codes of conduct.
More information?
- Ask without commitment -